Notes for Use
Download the appropriate subtitle file and try to find the appropriate video based on the length listed next to the subtitle file. This should ensure that the video you use and the subs I provide are synchronised. Mismatch the softsub files at your own peril. If you have a video file where the only difference is the frame rate, you can use SubtitleEdit to adjust the file accordingly. Torrent links provided may come with English subs which you can disregard if you prefer our subs, and they may also not be very fast due to age/obscurity.
Please install Clear Sans since it is used as the default Dialogue font. This is because we found that this was a good-looking font that is freely available.
Memories of Murder (살인의 추억) [2003]
Rating: ★★★★★★★★★★
Thriller/Crime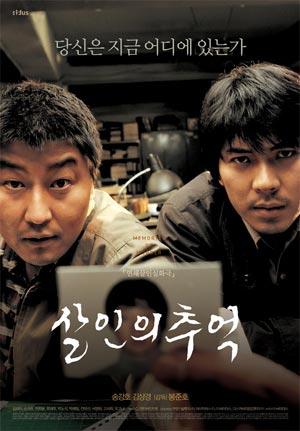 Loosely based on the true story of Korea's first serial murderers in history. The tale of a big-city detectives and two inept small-town cops as they attempt to investigate a series of brutal murders.
Directed by: Bong Joonho
uriquack: "Crime is in the rush of instinct, the insidious motion of blame and guilt that hurtles into a force of pursuit. A smattering of footprints and hilarity, Memories of Murder is a piece that clinically handles the concept of justice, finds an ordinary scene and turns the universe upside down with a single dropkick."
Stars
Links
Castaway on the Moon (김씨 표류기) [2009]
Rating: ★★★★★★★★★★
Comedy/Drama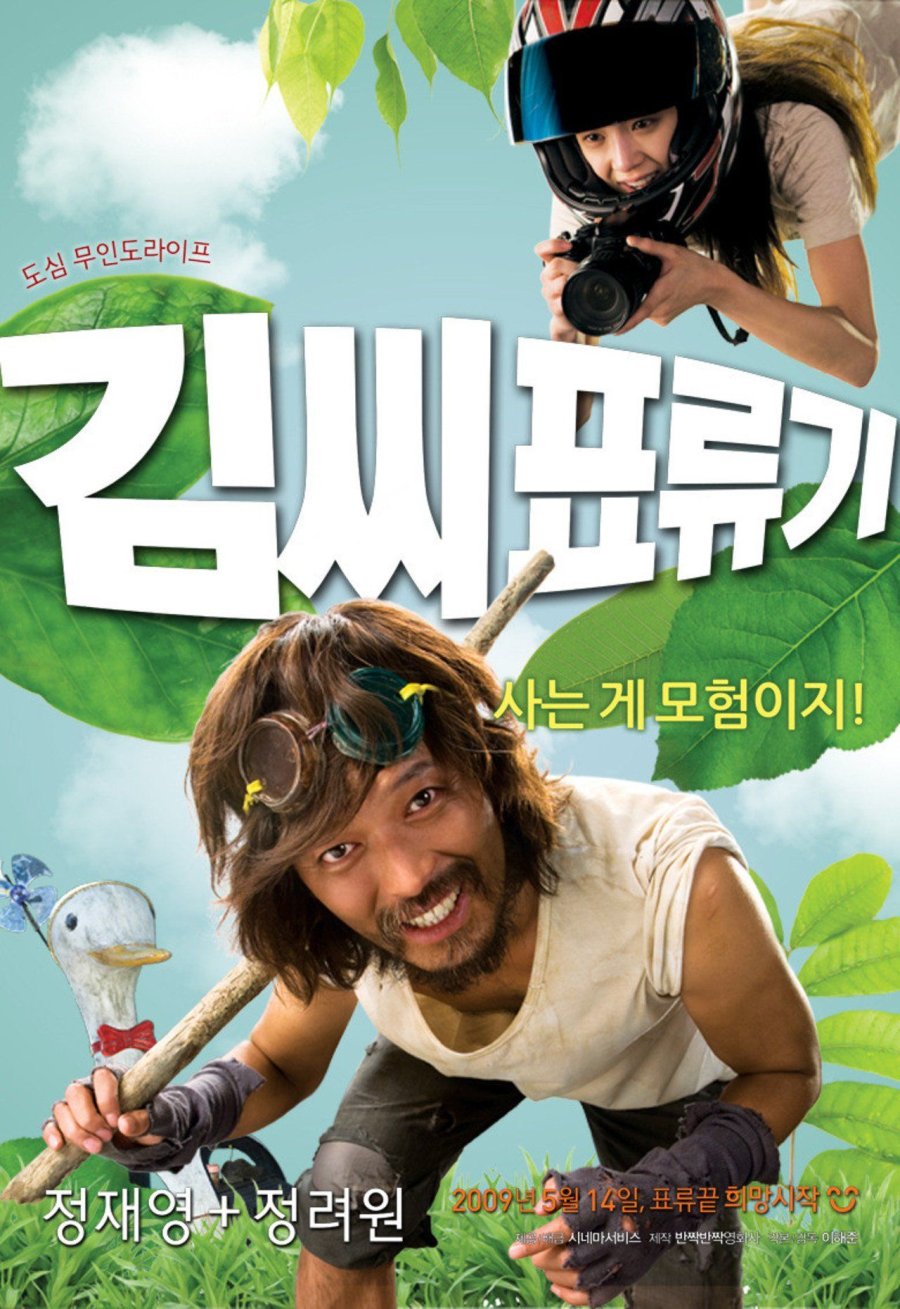 Kim Seungkeun jumps off a bridge. Due to his bad (or good) fortune, he wakes up on a small polluted island in the middle of Han River. Meanwhile, a young recluse named Kim Jungyeon sits in her room alone, addicted to social media. In the evenings, she dabbles in moon photography. During one of these sessions, she notices traces of Seungkeun's presence on the island and so starts their peculiar relationship.
Directed by: Lee Haejoon
uriquack: "Two foreigners of a fundamentally bizarre planet share their rawest emotions with one another, the odd vulnerability of becoming nothing. Castaway on the Moon has an eccentric handle on a delicate and incontrovertibly kind love story where the love lies in the absurdity of a small island of isolation."
Stars
Links
Slow Video (슬로우 비디오) [2014]
Rating: ★★★★★★★★☆☆
Romance/Drama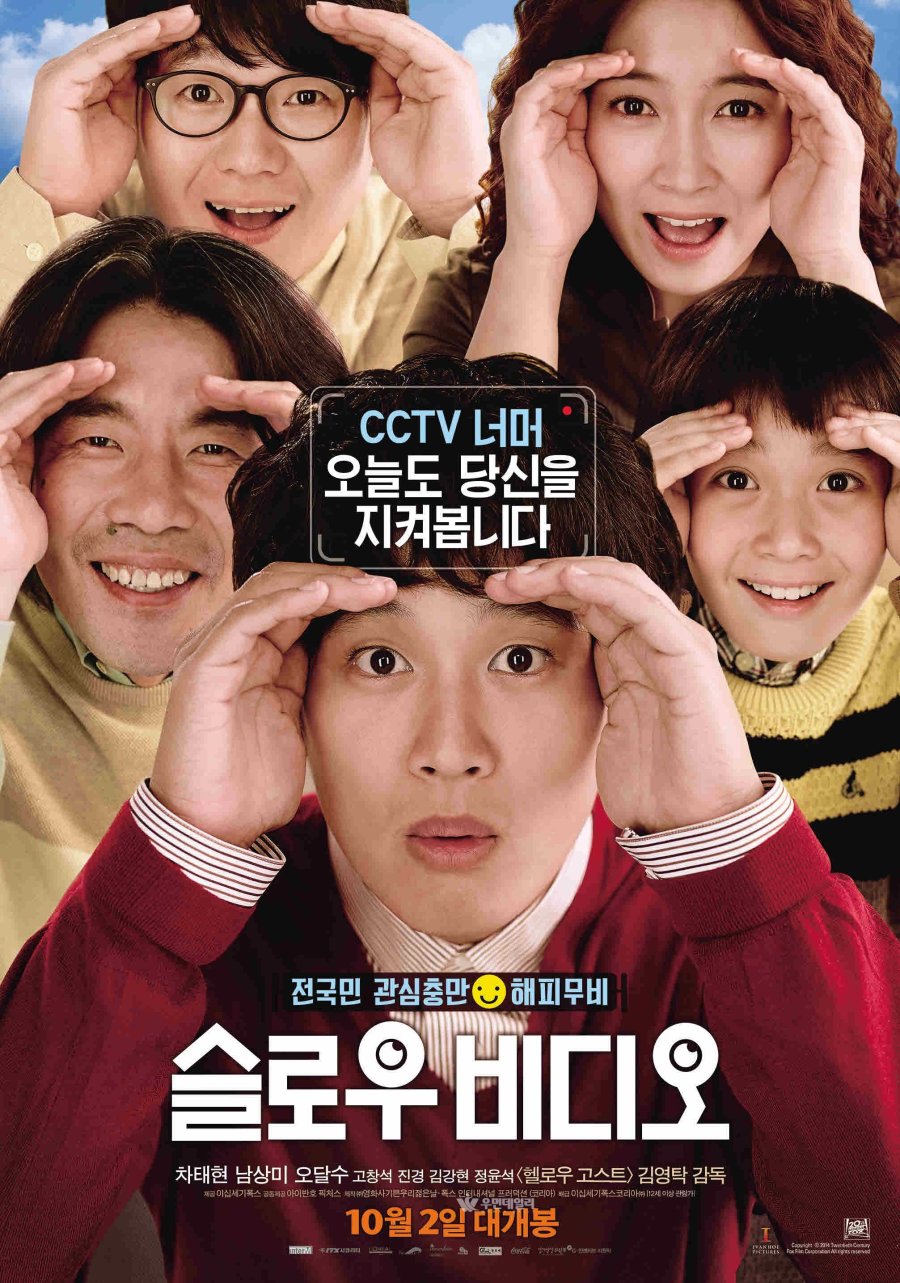 Jangbu was an ordinary boy aside from his special quirk: Eyes that can see the world in slow motion. Jangbu works at a CCTV control centre where he can use his quirk for good. Through watching others, he feels as though he can share in their ordinary lives. His job opens his heart to the world and with newfound friends, he develops a sense of self and finally decides to confess to a girl he's loved since his childhood.
Directed by: Kim Youngtak
SharpShark: "Very enjoyable story, but the core of this movie has to be the visuals. One of the most gorgeous and aesthetic films I've ever seen, an absolutely wondrous experience."
Stars
Links
Going By The Book (바르게 살자) [2007]
Rating: ★★★★★★★★☆☆
Comedy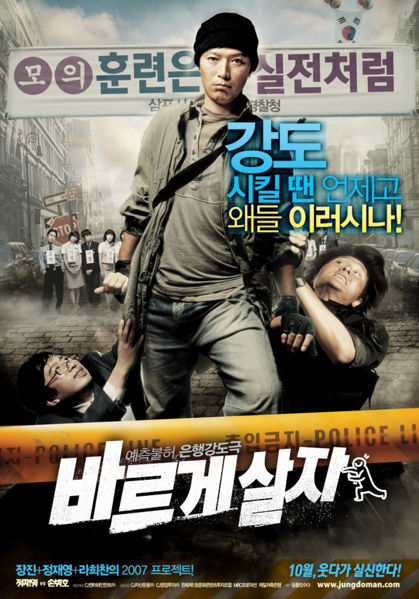 A string of bank robberies puts the public in a panic and they demand action from the newly appointed police chief to crack down on the perpetrators. In order to appease the residents of the city and carry out his own ambitions, the new police chief appoints naive by-the-book traffic cop Jung Doman to infiltrate the world of the robbers by playing the robber in a planned drill. However, Doman's by-the-book nature means he's planning to be the best robber he can and commit the perfect crime.
Directed by: Jang Jin
SharpShark: "An absolutely hilarious film, one of the Triangular Director's finest pieces of work. Great fun with a supremely pleasant and wholesome experience."
Stars
Links
A Taxi Driver (택시운전사) [2017]
Rating: ★★★★★★★★★☆
Drama/Historical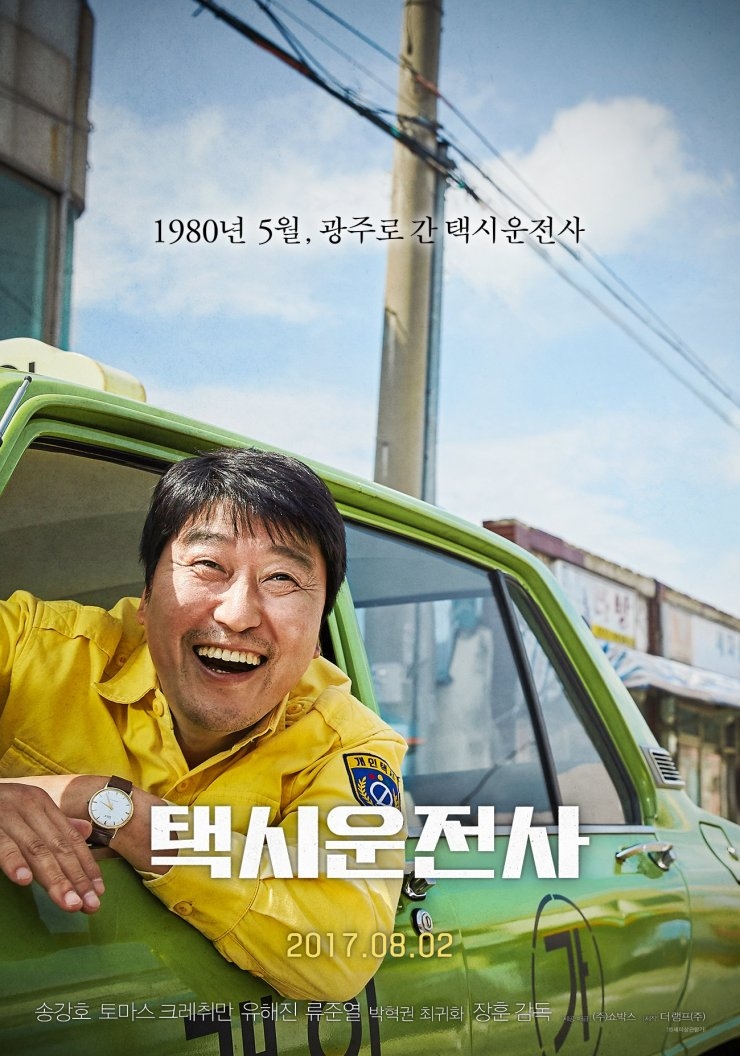 Based on a true story, a widowed taxi driver raises his young daughter alone and works hard to pay back the hospital bills left behind by his late wife. One day, he hears that a foreigner is willing to pay a large sum for a drive from Seoul to Gwangju city and back. Not knowing that the foreigner was a German journalist, he takes the job and sets off on a journey together.
Directed by: Jang Hoon
KingAphrodite: "This movie is fascinating both through its reflection of real events and the cinematography it still holds. Simply put, an informational, entertaining, amazing film to watch."
Stars
Links
Scouting Report (스카우팅리포트) [2019]
Rating: ★★★★★★★☆☆☆
Comedy/Sport
Part of an anthology series, Scouting Report is about Kyungwoo, a jaded baseball scouter who must attempt to bring the promising highschool pitcher Jaewon to his team if he wishes to keep his job. In his attempts to scout him, Kyungwoo finds himself getting tangled in his present and past mistakes.
Directed by: Song Minyeop
SharpShark: "Good narrative, carried by the acting, but it really is a treat to watch. Gives pretty good Hot Stove League vibes with a very solid lead actor."
Stars
Links